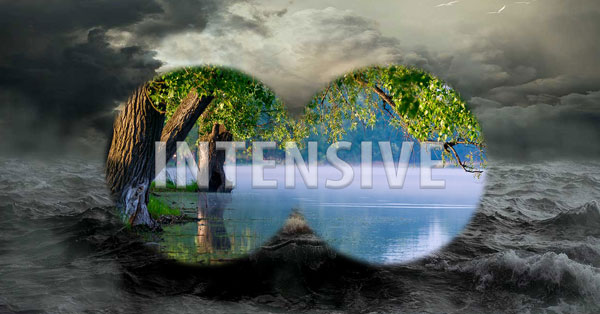 Do you feel weighed down by anxiety or depression? Is your marriage or career threatened due to an affair or conflict that never goes away? Are you stuck in sex addiction even though you've tried over and over again to stop? If you are in pain and need quicker results I can help.
Traditionally, clients come to counseling once a week for 50-minute sessions. And while this is often the best approach for ongoing counseling sometimes clients get to the end of the session and wish they had more time. This is particularly the case when issues are causing extreme pain or chaos in a relationship. High-conflict marriages or infidelity or sex addiction are examples of issues that bring intense pain to individuals or couples. If an issue like this is what's bringing you to counseling you may wish to consider a counseling intensive.
An intensive is multiple counseling sessions condensed into a shorter duration of time. During an intensive we are able to focus on the issue that is causing you problems in a way that can provide quicker relief than weekly sessions. Typical intensives are ten hours and may be spread out over two or three days. If necessary, longer intensives and durations may also be scheduled. Each intensive is designed to produce the maximum benefit to clients. Someone who's experiencing dramatic upheaval in their life may go away from an intensive feeling freer than they've felt in years. Of course, in some cases clients will express a desire for ongoing counseling or occasional "check-ins," but the ground gained in the intensive provides great hope that things have already begun to change and that greater change is possible.
If a counseling intensive will best serve your needs I will work with you to structure the time in the way that is most beneficial to you. I will use established counseling practices that get to the root of the problem and set you on the pathway to a joyful life where you can thrive.
The fee for a ten hour intensive is $1200 for individuals and $1350 for couples and is collected at the beginning of the intensive.
If you're looking for traditional, weekly counseling click here.